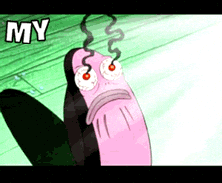 I have a gift/curse of seeing everything around me it seems.
I am known as the OSHA supervisor of my family.  I am always looking at what could go wrong with any situation, and I try to avoid the risks.  Our friends joke that I don't let my kids eat with forks due to the danger.  I joked with them last week that we've moved onto sporks, but the weak almost bendable type!
I attribute my noticing everything partially to just who I am, and partially from risk management classes during college.  Always be aware of what could go wrong, and prepare for it.
This has led me to constantly have my eyes open and scan the area, and unfortunately for me, often times I just can't ever erase some of what I see once I've seen it.  Here are four examples that come to mind right away:
1. Woman defecating in the parking lot in front of Toys R Us.
This past Saturday, I was working, and in between visits to care homes, I stopped at Michaels to pick up some more supplies and to eat my lunch while sitting in my car in the parking lot.  As I was pulling into the shopping center parking lot, I noticed a woman walking on the sidewalk that was walking unsteady, and was overall disheveled.  As I parked my car and started eating my lunch, I noticed the woman had turned into the parking lot.  As I stared out of my front window blankly letting my mind wander, I noticed her stop in a row that had dirt on the inside, pull down her pants, squat, and start going to the bathroom.  At this point, my head went back and forth, scanning the area to see if there was ANYONE ELSE that was seeing this!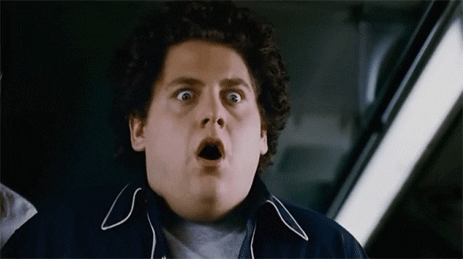 CARS DROVE BY HER!  I watched the drivers, no one seemed to pay much attention to the woman squatted and pooping 2 feet from where their car was driving by!!!  I scanned my eyes more, and noticed a security guard, shooting the breeze while smoking with another guy, and it just so happened he was sitting on a shopping cart rail where a van was blocking his view of the woman pooping about 100 feet from him.  WHAT. THE. HELL.  She got up, pulled up her pants, and carried on.  It was like I was getting Punked.  It was also clearly not her first time doing this, because she didn't miss a beat.  Needless to say, my grocery store sushi roll did not get eaten.
I HAD to make this to show how it really went down:
2. Guy tying off his arm in two places whereas what I would assume to be in order to shoot up.
Thankfully, sometimes others see the things that I notice too.  Although, it would have been nice if not everyone in the car would have seen this episode.  Driving home from camping last week through a small farming town near the coast, right on the corner of a highway, no one else around, there was a man using his teeth and spare hand to tighten up a second elastic tourniquet on his right arm.  My husband and I both gave each other this look:
Then the questions came from the 3 kids in the backseat.  Lovely conversation that I never thought I'd have to have, about something I never expected to see.
3. Older man's pre-batting softball ritual.
Again, I was very thankful that this next one was witnessed by another person.  A friend who I will be able to text throughout life without needing much explanation as a description of this event.  Our husbands play on a softball team together.  A player from the other team got up to bat, approached the plate, and put the bat between his legs, and motioned it back and forth about 7 times before assuming his batting stance.
But, let's just say, to be putting it very mildly, it was not A Rod that we were watching. And, it was not raining, nor wet outside.  It was about 95 degrees and very dry.
4. Vomit at Disneyland's World of Color show.
A few years back, when Disneyland's World of Color outside water light show was new, we took the kids to see it as a last event of a very long day.  The show started, and due to my love for fireworks and the like, I was super excited.  Then, it happened.  Someone about 5 feet behind me, in the middle of the walkway threw up.  What happened next was mesmerizing.  Within about 60 seconds, a Disneyland worker with a briefcase showed up.  He took out a special package, unwrapped it and put on the gloves that were inside.  Next, he unwrapped a special paper towel set and scooped up the mess, and placed it into a zipped container.  Throughout this process, I swear I had the Bugs Bunny Looney Tunes factory song playing in my head:
He then got out a sprayer, and sprayed the ground, wiped it up with another special towel that he had unwrapped, and quickly shut his briefcase.  And just like that, he was gone.  I had my head rubbernecked behind me watching the detailed way that vomit was cleaned up at Disneyland for 5 minutes of the show.  I can't tell you what songs played during the show, or what was projected up onto the shooting water.  But, I can tell you in detail the vomit clean up process.  I looked around often to see if anyone else was watching with me.  I even commented to my husband a few times, to which he clearly believed I was crazy to be so interested about the vomit clean up committee.
This is a very short list of the type of things I notice on an almost daily basis.  It's a gift and a curse to see so many things that others may not.  And even though it's most likely due to me being nervous and anxious that I am constantly casing my surroundings, at least I have some good stories!